Sketch är ett rit-och designprogram för macOS och ett program där du enkelt kan exportera ut resultatet till vector-grafik eller till Adobe Photoshop.
Sketch är ett kraftfullt program som är en riktigt värdig utmanare till Illustrator och Photoshop när det kommer till design av digitala lösningar. Priset ligger dessutom långt under konkurrenterna, 99 dollar.
Sketch is an innovative and fresh look at vector drawing for the Mac. Its intentionally minimalist design is based upon a drawing space of unlimited size and layers, free of palettes, panels, menus, windows, and controls. Though simple to use, it offers powerful vector drawing and text tools like perfect Boolean operations, symbols, and powerful rulers, guides, and grids.
What's new in Sketch

Version 64:

New:

Better Search: Searching for Symbols and styles is now easier and more intuitive. Fuzzy search is here, which means you no longer have to type the exact name of a Component to find what you need. We've also cleaned up the results to make it easier to scan through, and we've moved the search bar to the top of the the Components Panel, Layer List and Components Menu.
Introducing Tints: With Tints, you can change the color of an entire Symbol or group, without relying on complex workarounds and multiple Layer Styles. They're also easy to override, which makes them great for creating icons with multiple states. Tints work best with single-color Symbols and groups that make use of multiple opacities, like icons or tabs in a menu. You'll find the new Tints option under the Style heading in the Inspector when you select any Symbol or group.
Components Menu Improvements: Based on your feedback, we've completely redesigned the Components Menu to once again use the fly-out menus that you know and love. We'll still make it easy to switch between Components from the same group and search for Components from every Library in your document, but for those of you who preferred the old menus, we're happy to say that we've brought them back.

Improved:

We've updated the Artboard presets for Chromebooks to cover the Pixel Slate (1333 x 888) and Pixelbook (1200 x 800).
Love Symbols? Like shortcuts? Then this one is for you! We've introduced a few new shortcuts around Symbols, specifically Command + Y for Create Symbol, Command + Shift + Y for Detach from Symbol, and Command + Option + Shift + Y for Detach all contents from Symbol.
Images you insert using the Unsplash data plugin are now smaller (@2x, instead of @4x) to keep your documents small and save on bandwidth. The search field supports special characters now, too.
If you're working on a document with lots of Symbols or you're using Smart Layout, things should feel a little faster and more responsive.

Fixed:

A crash that could occur when you edited a Symbol with shared Styles in Libraries.
A bug that meant you could not disable snapping by holding the Command key when you dragged a Component from Components panel onto the Canvas.
A bug that meant you couldn't always access the Data menu for some Symbol overrides.
A bug that meant you couldn't adjust the width of the sidebar in the Documents window.
A bug that meant some Data source plugins wouldn't appear in Symbol override menus.
A bug that could mean Symbols you scaled would show text at an incorrect size or clip their text layers as you zoomed in or out.
A reoccurring bug that causes the color of text layers to change unexpectedly. There are a few different causes of this and we think we've caught them all this time.
A bug where List Options for text layers would be missing if you were using Sketch with macOS 10.15 (Catalina).
---
Anmäl dig till Mackens Nyhetsbrev
Du får förhandsinformation om Macken, våra planer och du får informationen, först och direkt till din mail. Vi lovar att inte skicka din information vidare och vi lovar att inte skicka ut mer än max ett nyhetsbrev per månad.
Anmäl dig här
---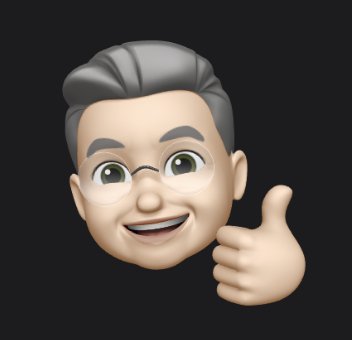 Fyrabarns-far, farfar, morfar och egen företagare i Skellefteå med kliande fingrar. Skriver om fotografering, sport, dataprylar, politik, nöje, musik och film. Jobbar vid sidan av den här bloggen med det egna företaget Winterkvist.com. Familjen består av hustru, fyra barn (utflugna) och tre barnbarn.
Jag har hållit på med datorer sedan tidigt 1980-tal och drev Artic BBS innan Internet knappt existerade. Efter BBS-tiden har det blivit hemsidor, design, digitala medier och trycksaker. Under tiden som journalist jobbade jag med Mac men privat har det varit Windows som har gällt fram till vintern 2007. Då var det dags att byta och då bytte vi, företaget, helt produktionsplattform till Mac OS X. På den vägen är det …