SpamSieve är ett effektivt anti-spam skydd och filter för Mail, AirMail och flera andra e-postprogram (i din Mac).
SpamSieve är enkelt att installera. De flesta e-postprogram har direktstöd för SpamSieve. Programmet uppdateras automatiskt om du ställer in det. Då uppdateras filter och regler i programmet. Du kan komplettera reglerna genom att lära SpamSieve genom att skilja mellan spam och e-post som inte är spam.
SpamSieve is a robust spam filter for major email clients that uses powerful Bayesian spam filtering.

SpamSieve understands what your spam looks like in order to block it all, but also learns what your legitimate messages look like to avoid confusion. SpamSieve only marks spam in your email client so you never lose any mail.

The following is a partial list of SpamSieve's features, so that you can quickly see what it can do and how it's unique:

What's New in SpamSieve

Version 2.9.39:

Made various changes to improve SpamSieve's filtering accuracy.
When you select spam messages in Apple Mail, the message list text is more readable through a variety of highlight colors.
Improved the following sections of the manual:
Added the Processing Messages Before SpamSieve and Setting Up Airmail 1–3 sections of the manual.
Worked around a change in the forthcoming macOS 10.15.4 that could prevent Mail from loading SpamSieve's plug-in if you had relocated your home folder to another volume. If Mail reports an error loading the plug-in, choose Install Apple Mail Plug-In from the SpamSieve menu to update it.
Worked around an Apple Mail bug that could, in rare cases on macOS 10.15, cause spam messages to be marked as spam but not moved to the Spam mailbox. If this is happening for you, choose Install Apple Mail Plug-In from the SpamSieve menu to enable the workaround.
A small percentage of Apple Mail users are seeing a macOS 10.15 bug where a rule that is supposed to move messages to an IMAP or Exchange mailbox instead deletes them. If this is happening for you, make sure that your SpamSieve rule is set to move the messages to a local mailbox under On My Mac (as recommended in the Setting up Apple Mail section of the manual) rather than to a mailbox on the mail server.
A small percentage of Apple Mail users are seeing a macOS 10.15 bug where moving a message to an IMAP or Exchange mailbox (either via drag-and-drop or via AppleScript, as SpamSieve does) instead deletes it. If this is happening for you, you can use the Change Settings command to set SpamSieve to (a) move messages trained as spam to a local Spam mailbox (this is the default); and (b) not move messages trained as good back to the inbox (you can instead copy them by Option-dragging or using the menu command).
SpamSieve now includes an experimental feature to save backup copies of the messages that it has processed. This can help prevent data loss if you are one of the unlucky users affected by a bug in the macOS 10.15 version of Apple Mail that can delete messages when moving them from one mailbox to another. The bug is not actually related to SpamSieve and also manifests when it's not installed. However, training messages with SpamSieve is a common reason that Mail would be asked to move messages, possibly triggering the bug. And since SpamSieve sees the messages, anyway, it's in a good position to help mitigate the bug. For more information about backups and how to enable them, please see the Backing Up Messages section of the manual.
If you are running into a bug in macOS 10.15 where Mail hangs for 10+ seconds during launch, the If Apple Mail Is Running Slowly section of the manual now describes how you can work around this by disabling and re-enabling SpamSieve's plug-in.
Worked around an Apple Mail bug that could cause the Preferences window to be blank on macOS 10.15, making it impossible to enable SpamSieve's plug-in or to access other Mail settings.
When installing the Apple Mail plug-in, SpamSieve will now warn you if Mail's files are stored on a different volume than your home folder, which would prevent Mail from loading the plug-in on macOS 10.14 or later.
If SpamSieve detects that macOS's AppleScript system files are damaged, which can prevent training from working, it will now recommend that you reinstall macOS.
After installing the Apple Mail plug-in, we recommend clicking the Quit and Show Instructionsbutton. If you opt not to do this, the other button is now titled Continue rather than Cancel, to better reflect that the plug-in has still been installed and still needs to be enabled.
There's now an esoteric preference to mark Outlook messages as unread after filtering, to work around a mysterious issue where moving a message to another folder caused it to be marked as read.
SpamSieve now logs to Console to help you detect inefficient regexes that slow down rule matching.
Revised the Apple Mail and Postbox plug-ins for new macOS notarization requirements.
Fixed a bug where training a message as good in Apple Mail could switch to displaying the inbox instead of moving the message to the inbox.
Fixed a bug where SpamSieve could warn you that the Apple Mail plug-in was not enabled if Mail relaunched while SpamSieve was in the process of uninstalling.
Fixed a bug where relaunching Apple Mail while SpamSieve was reminding you to enable the plug-in could result in a duplicate alert being shown.

Requirements for SpamSieve

Intel, 64-bit processor
OS X 10.7 or later
Works with:

Apple Mail
Airmail
Entourage
Outlook 2011 and 2016/365
MailForge
MailMate
Mailsmith
GyazMail
Postbox
PowerMail
---
Anmäl dig till Mackens Nyhetsbrev
Du får förhandsinformation om Macken, våra planer och du får informationen, först och direkt till din mail. Vi lovar att inte skicka din information vidare och vi lovar att inte skicka ut mer än max ett nyhetsbrev per månad.
Anmäl dig här
---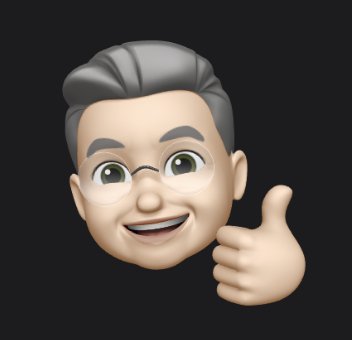 Fyrabarns-far, farfar, morfar och egen företagare i Skellefteå med kliande fingrar. Skriver om fotografering, sport, dataprylar, politik, nöje, musik och film. Jobbar vid sidan av den här bloggen med det egna företaget Winterkvist.com. Familjen består av hustru, fyra barn (utflugna) och tre barnbarn.
Jag har hållit på med datorer sedan tidigt 1980-tal och drev Artic BBS innan Internet knappt existerade. Efter BBS-tiden har det blivit hemsidor, design, digitala medier och trycksaker. Under tiden som journalist jobbade jag med Mac men privat har det varit Windows som har gällt fram till vintern 2007. Då var det dags att byta och då bytte vi, företaget, helt produktionsplattform till Mac OS X. På den vägen är det …