IP Scanner är ett program för din Mac rör att hålla koll på ditt lokala nätverk. Vilka enheter som är uppkopplade, trafiken och en del andra saker.
Gratis för upptill sex enheter.
IP Scanner scans your local area network to determine the identity of all machines and Internet devices on the LAN. It was designed to allow you to customize your scan results; once a device has been identified, you may assign it a custom icon and name to more easily recognize it at a glance. Powerful results, yet easy and intuitive to use.

Other notable features

Sort network list by device name, IP address, MAC address or Last Seen
Get an overview of the current network or view changes over time in the 'cumulative mode'
Highly configurable display – don't need to see the MAC address column, then don't display it! Text too small, then make it larger!
Double-click a device to obtain more information and to customize its appearance; assign custom icons based on MAC address or IP number
Add devices you know to a whitelist to better highlight new/unknown ones
Right-click a device to initiate Ping or port scans
Local network segments are scanned automatically; custom ranges may be added manually

If, when you launch the app, your browser is redirected to a German YouTube clip, it means you are using a pirated serial number! The app will still work, but consider buying a license at some point!
Note: IP Scanner is free to use on small networks (up to 6 devices) and $29.99 for larger networks. To purchase, go here.
What's New in IP Scanner
Version 3.94:
Note: IP Scanner is free to use on small networks (up to 6 devices) and $29.99 for larger networks. To purchase, go here.
Bug fixes
Latest device profiles
Requirements for IP Scanner
Intel, 64-bit processor
OS X 10.7 or later
---
Anmäl dig till Mackens Nyhetsbrev
Du får förhandsinformation om Macken, våra planer och du får informationen, först och direkt till din mail. Vi lovar att inte skicka din information vidare och vi lovar att inte skicka ut mer än max ett nyhetsbrev per månad.
Anmäl dig här
---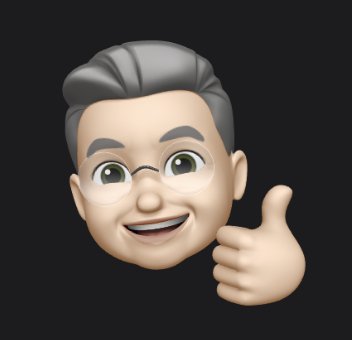 Fyrabarns-far, farfar, morfar och egen företagare i Skellefteå med kliande fingrar. Skriver om fotografering, sport, dataprylar, politik, nöje, musik och film. Jobbar vid sidan av den här bloggen med det egna företaget Winterkvist.com. Familjen består av hustru, fyra barn (utflugna) och tre barnbarn.
Jag har hållit på med datorer sedan tidigt 1980-tal och drev Artic BBS innan Internet knappt existerade. Efter BBS-tiden har det blivit hemsidor, design, digitala medier och trycksaker. Under tiden som journalist jobbade jag med Mac men privat har det varit Windows som har gällt fram till vintern 2007. Då var det dags att byta och då bytte vi, företaget, helt produktionsplattform till Mac OS X. På den vägen är det …