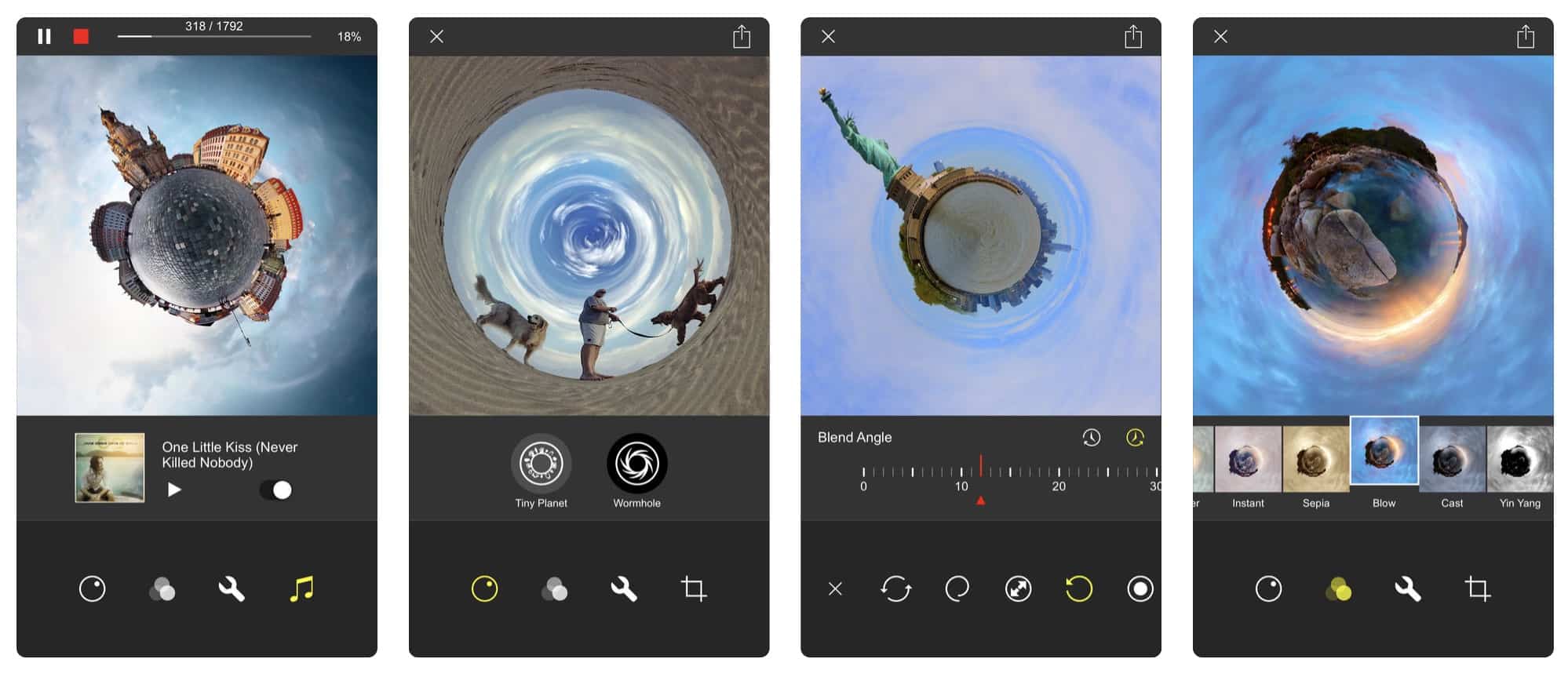 Living planet är ett bildfilter som kan användas för att skapa dina egna planeter i vad som ser ut som en fish-eye effekt.
Gratis idag 29/10
For the first time ever, on any platform, you can now create jaw-dropping tiny planet videos!

– Transform your videos into living, breathing tiny planets
– Photos are also supported
– Choose the wormhole option for an inverted effect
– 6 manipulation tools (Rotation / Alignment / Size / Blend Angle / Blend Direction / Bulge)
– 40 expertly crafted filters
– Pre- and post-transform cropping tools
– Add music tracks to your videos
– Pause video processing at any time and as often as necessary to make adjustments
– Monitor video processing frame-by-frame
– Universal app for iPhone, iPad, and iPod touch
– From the creators of ProCam, Stackables and Formulas

Visit our Instagram feed @livingplanetapp for demo videos and photos.

IMPORTANT NOTE

Maximum output resolution is 3000×3000 (9MP) for photos and 1080×1080 for videos (on iPhone 5 and later, iPad 2 and later, and iPod 5G and later) and 640×640 on older devices.

Living Planet uses advanced algorithms to convert frames on the pixel level into stereographic projections. This, combined with our state-of-the-art blending technique achieves in seconds what would take hours to produce manually in Photoshop for a photo, while videos are transformed in minutes. All devices running iOS 7 are supported, but processing times vary.