Pokémon GO är ett av de mest framgångsrika, vad gäller intäkter och antal spelare, inte bara just nu utan historiskt. Apptopia hävdar att Niantic har dragit in närmare två miljarder dollar på spelet.
Spelet, som lanserades sommaren 2016, har nått denna enorma summa intäkter på bara 811 dagar, snabbare än lång andra spel, hävdar Apptopia utifrån sin analys.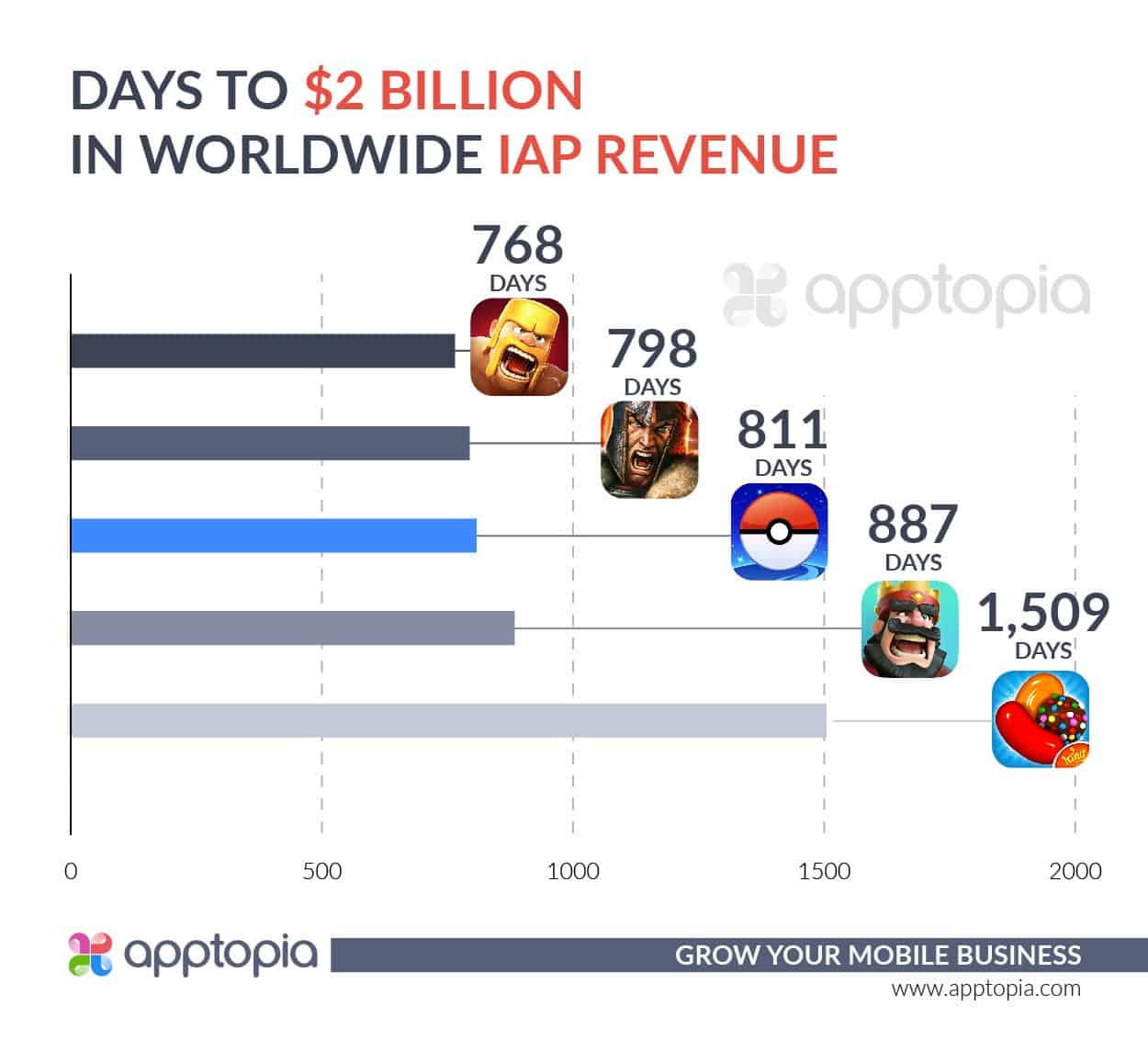 Pokémon GO players have now spent a whopping $2B dollars through in-app purchases since the game launched in July 2016, according to Apptopia estimates. The game has never sat lower than the #65 overall grossing spot in the U.S. App Store. It's not the fastest game to ever hit this mark but more generally, not many games do hit this mark. Most games don't make much money at all, and recently launched would-be competitors to the augmented reality phenomenon have fallen short.
Du kan som, bekant köpa bollar, Lucky Egg, Starpiece, inkubatorer och mängder av andra saker i den interna butiken.