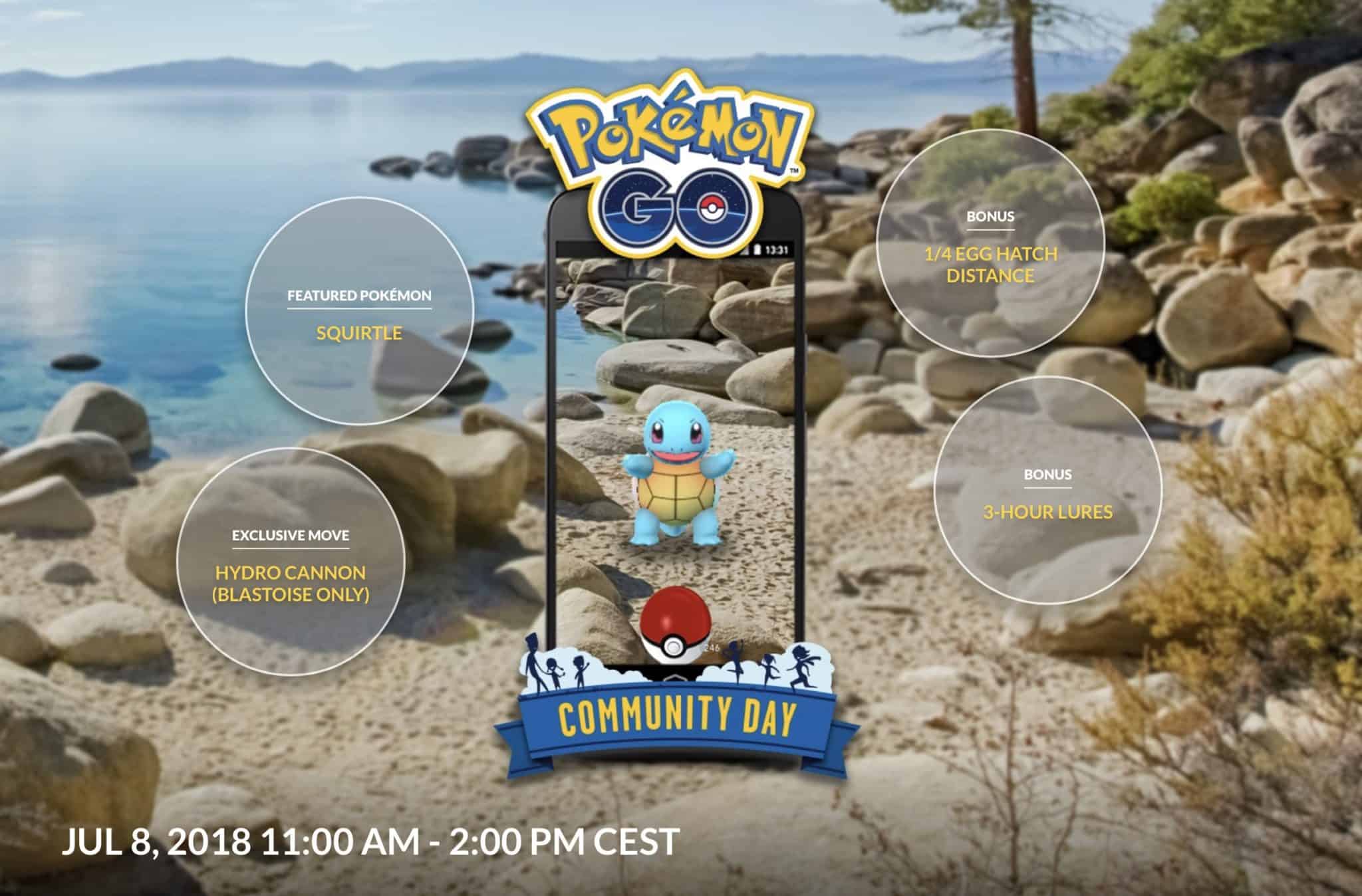 Den 8 juli är det dags för nästa Community Day och då det är Squirtle som är i fokus.
Under tre timmar så kommer spelet och din omgivning att fyllas med den lilla blå sköldpaddan och du kommer att kunna fånga Squirtle med ett special move – Hydro Cannon. Detta under förutsättning att du utvecklar en Blastoise och att det gör under de tre timmarna.
Solglasögon
Du kommer också att kunna fånga en Squirtle med solglasögon. Den varianten finns som en belöning i en Field research-uppgift.
Attention, Trainers: if you complete Field Research tasks during Community Day, you may have a chance to encounter Squirtle sporting sunglasses. 🕶️ Good luck! pic.twitter.com/hacoIvzOCD

— Pokémon GO (@PokemonGoApp) July 2, 2018
Tiden är 11.00 till 14.00.