Ninatic lanserar nu speciella Pokémon dagar, Community Dagar, globalt, i spelet som bland annat innebär att en speciell Pokémon går att fånga, bara under några timmar just denna dag.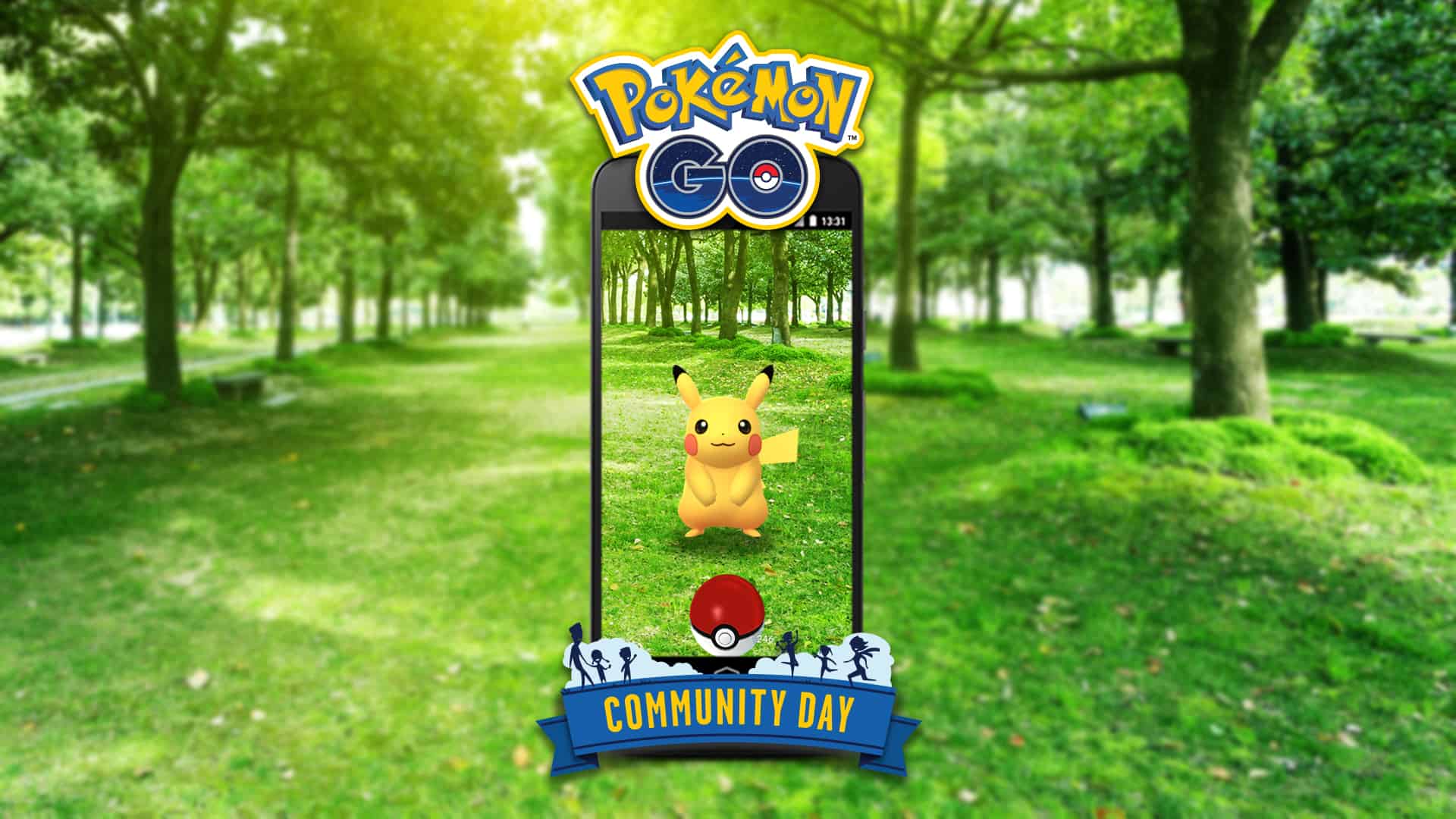 Den 20 januari arrangeras den första Community Dagen, världen över. Det lilla korta eventet, tre timmar, tar hänsyn till tidszoner och under de här timmarna kommer du även att kunna få andra belöningar i form av XP, Stardust och Lures.
Trainers,

We're incredibly excited to announce Pokémon GO Community Day–a monthly worldwide event dedicated to celebrate you, the Trainers in the Pokémon GO community.

What is Pokémon GO Community Day?
Pokémon GO Community Day is an opportunity for Trainers around the world to meet up at their local parks to make new friends and experience what it means to be a part of this special community.

Once a month, we'll host a Pokémon GO Community Day event starring a special Pokémon, which will appear frequently around the world for just a few hours. When caught during the event, this special Pokémon will know an exclusive move. Other bonuses will be in effect during the event, such as increased XP or Stardust, and Lure Modules activated during the event will last for three hours.
We're constantly blown away by the passion of Pokémon GO players around the world, and we hope that each Pokémon GO Community Day will help add to the excitement of local events and meetups. Remember always to be alert and stay safe while playing and to be respectful of public spaces when exploring your community. Stay tuned to our social media channels and check out the Pokémon GO Community Day event page each month to learn about that month's featured Pokémon, special bonuses, and event times.
Celebrate the first Pokémon GO Community Day on January 20, 2018
Mark your calendars, Trainers. The first Pokémon GO Community Day will take place on January 20, 2018, and it features Pikachu! Explore your local parks with family and friends to catch Pikachu that know the exclusive event move Surf. While you're out exploring your local parks and making new friends, you'll also earn double XP during event hours.
See below for event hours in your region:
The Asia-Pacific region: January 20, 2018, from 12:00 P.M. to 3:00 P.M. JST (GMT +9)
Europe, the Middle East, Africa, and India: January 20, 2018, from 10:00 A.M. to 1:00 P.M. UTC (GMT +0)
The Americas and Greenland: January 20, 2018, from 11:00 A.M. to 2:00 P.M. PST (GMT -8)

While you're out celebrating Pokémon GO Community Day with fellow Trainers, be sure to share your experiences on your favorite social media channels with the hashtag #PokemonGOCommunityDay. We can't wait to hear about all the new memories you'll be making while playing Pokémon GO at Community Day events!

—The Pokémon GO team