Niantic har nu börjat att rulla ut uppdaterade kartor i spelet Pokémon GO. Det är data från Open Street Maps som nu har lagts in vilket ska ge mer detaljerade kartor med mer information.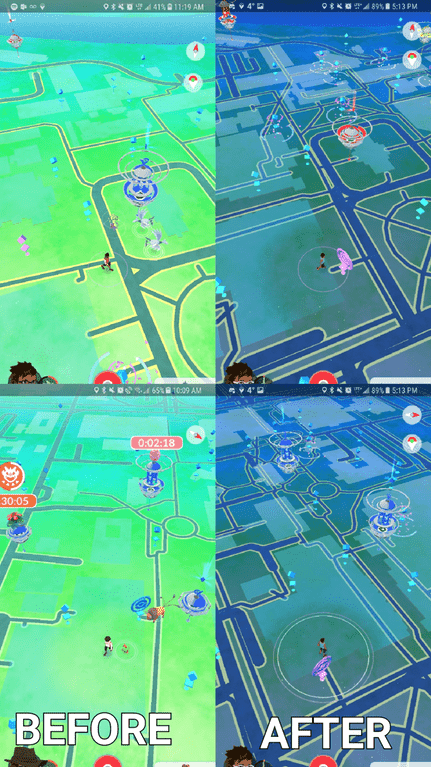 I de områden som har hunnit att uppdateras så visas mer information och mer detaljer. På reddit så har en diskussion brutit med bilder som visar skillnaderna.
Uppdateringarna är bara synliga. Niantic har inte lagt till några fler Pokéstop eller gym.
The following areas have been confirmed affected:
Brazil
Canada
Australia (for a week, at least)
East Asia (general area)
However, we believe that this is a rolling change, so it may take a while before your area is affected. The following areas have confirmed not receiving any updates yet:
Croatia (eastern Europe)
Ireland
East Coast USA
Mexico
fotnot: Sedan ändringen nu börjat att rullas ut så kan konstateras att kartorna innehåller märkbart mindre data och information än tidigare i praktiskt taget alla områden utanför storstäderna.