Apple drar tillbaka reklam för Planet of the Apps
Apple reagerade snabbt på en annons för tv-serien Planet of the Apps och drog tillbaka den efter reaktioner i sociala medier.
Annonsen visar en av utvecklarna som säger att det pris han betalar är att han sällan ser sina egna barn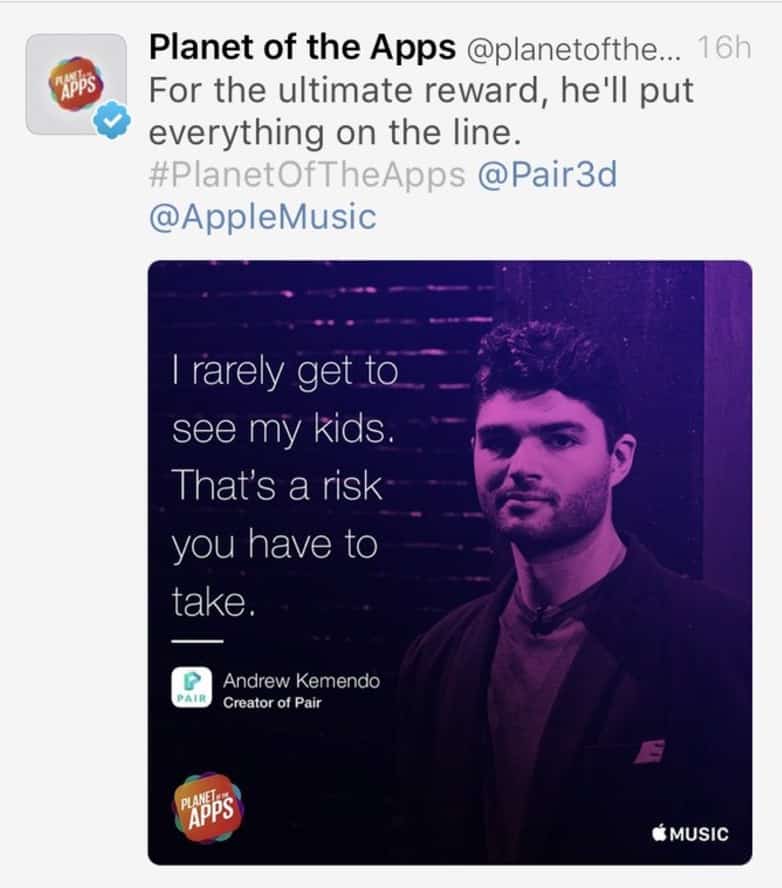 Det är sannolikt en attityd och ett pris som Apple på intet sätt vare sig vill marknadsföra eller framhålla.
This work is licensed under a Creative Commons Attribution-NonCommercial-ShareAlike 4.0 International License.