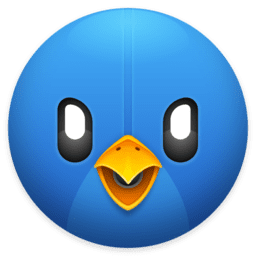 Tweetbot en av de bästa programmen och apparna för Twitter har släppts i en ny version som innehåller samma funktioner som den officiella och som nu räknar antal tecken som får använda korrekt.
Tweetbot kan synkroniseras mellan olika enheter via iCloud och har stöd för flera av de nya funktionerna i iOS och macOS.
Tweetbot is a wonderful Twitter client that's powerful and a joy to use. Sync your timeline across your iPhone, iPad, and Mac (Tweetbot for Mac also available in the Mac App Store). Mute tweets by users, hashtags, tweet sources, or keywords (including regex). 3rd Party support for image, video, read later, and timeline sync services. Tweetbot also has all the features you'd expect in a full-featured Twitter client like lists and direct messages, and others you wouldn't like the statistics view, a night theme for low-light reading, and much more.
Uppdateringen är välkommen och den innebär att nu har Tweetbot stöd för samma funktioner som den officiella, Twitters egen app vad gäller antal teckan som räknas och visning av användarnamn mm.
What's New
Version 3.0:
Expandable Sidebar. Tweetbot's new optional expanded sidebar provides one-click access to all of your subsections like lists, direct message conversations, and saved searches.
Dark Theme. Your eyes will appreciate the new dark theme in low light situations. And the images and video in your timeline will love the extra attention.
Requirements
Intel, 64-bit processor
OS X 10.10 or later
Missa inte Mackens recension och test. Det kommer en ny, in om kort om och med version 3.0